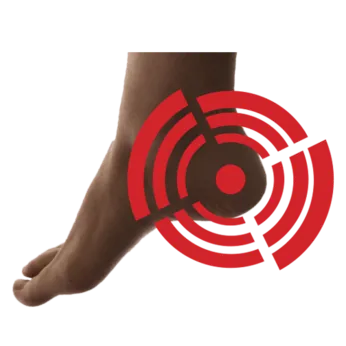 IS HEEL PAIN LIMITING YOU?
Whether your heel pain is only in the morning, evening or all day long, we can treat you quickly and efficiently to get you
back to your normal activities.
WILL MY FOOT PAIN GO AWAY ON ITS OWN?
No! Heel pain can be caused by a variety of reasons. However, heel pain rarely goes away on its own.
Heel Pain can be difficult to treat and it requires an expert approach to alleviate the causes of the pain.
Dr. Burkman and his staff have revolutionized heel pain treatment and can get you back to your normal, pain-free life quickly.
CAN BURKMAN PODIATRY ACCOMMODATE MY BUSY SCHEDULE?
We are proud to offer flexible scheduling options and evening appointments to ensure everyone who suffers from foot pain
can be treated within a timely, efficient and convenient manner.
CALL NOW AND TREAT YOUR NAGGING AND UNCOMFORTABLE FOOT PAIN TODAY?
(813) 873-3131